Kanahei's Small animals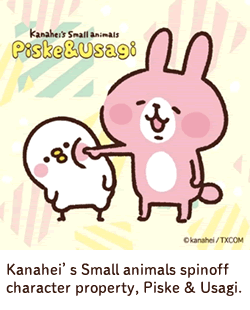 TV TOKYO Communications Corporation
the merchandising, advertising and animation rights licensing representative of Kanahei's Small animals series include her masterpiece "Piske & Usagi ".
 Kanahei's Small animals official website: https://www.txcom.jp/eng/kanahei.html
TV TOKYO Communications Corporation, also known as TXCOM, is a 100% subsidiary of TV TOKYO Holdings Corporation, a major terrestrial Japanese broadcaster. TXCOM distributes content worldwide and runs one of the largest membership services in Japan. TXCOM also develops and produces digital content associated with TV programs and major character properties including PEANUTS and Dick Bruna's Miffy. Its operations also encompasses cross-media advertising, digital content distribution, and e-commerce. 
Corporate website: https://www.txcom.jp/eng/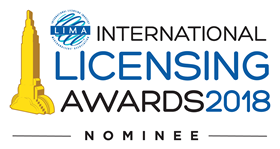 Kanahei's Small animals will make its debut on the North American stage as part of the Japan Pavilion #B142a at Licensing Expo, Las Vegas (22-24 May, Mandalay Bay, https://www.licensingexpo.com/). Given the huge success of Japanese characters in North and Latin American markets in recent years, the aim is to introduce the strong track record of Kanahei's Small animals to Licensing Expo visitors and develop new licensing agent and potential licensee relationships throughout the region.
In early January, Kanahei's Small animals was part of the Japan Pavilion at the Hong Kong International Licensing Show, where it was well received by Asian visitors already familiar with the property and which generated substantive licensing business enquiries.
Thereafter kicking off the trade show presence, Kanahei's Small animals exhibited at Li-censing Japan in Tokyo (April 4-6, Tokyo Big Sight, http://www.licensing-japan.jp/en/) to address the Japanese and Asian regional audience where it is already a huge success.
Experiential Licensing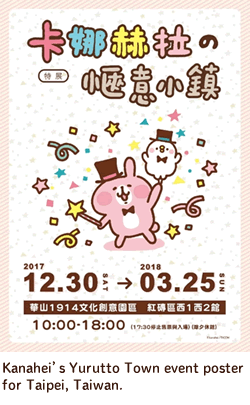 Kanahei's Yurutto Town (Kanahei's Relaxing Town) is a large-scale special exhibition that will travel around Tokyo, Taiwan and other countries and regions. The exhibition is filled with Kanahei's original characters and fantastic ideas. Multitudes of fans will be delighted to meet so many characters and to immerse themselves in the world of Kanahei's crea-tions.
Tokyo, Japan: 22 December 2016 to 9 January 2017. Visitor numbers topped 25,000 generating sales of JP¥115,000,000 (approximately US$1,237,000)
Taipei, Taiwan: 30 December 2017 to 25 March 2018. Visitor numbers topped 150,000 generating sales of JP¥150,000,000 (approximately TWD NT$40,000,000)
Kyoto, Japan: 25 April to 7 May 2018
Kaohsiung, Taiwan: June to September 2018
Sendai, Japan: From December 2018
The exhibition Kanahei's Yurutto Town (Kanahei's Relaxing Town) has been produced in collaboration with Dr. Yoichi Ochiai, a Japanese media artist, who created a short movie collaborative work at Yurutto Town. The movie (YouTube:https://www.youtube.com/watch?v=6n8OsokydAs) is a type of work called Zoetrograph, and is a combination of the terms "Zoetrope" and "Kinematograph". This media instrument transforms 3D animated characters into 2D animation in Magic Lantern software and after that is then re-converted back to 3D animated characters. This work exists as part of Yoichi Ochiai's long consideration of image and matter.
LINE Stickers
Kanahei's Small Animals series won the social messaging service LINE Creators Stamp Awards Grand Prix 2016 and previously was runner up in 2014 and 2015. There are more than 6,100,000 cumulative paid sticker downloads.
Number of Kanahei SNS followers (as of 16 April 2018)
LINE @ : 6,136,084
Twitter : 376,297
Instagram : 118,000
Facebook : 116,979
About Kanahei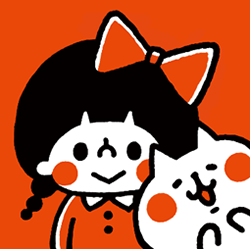 Kanahei the Illustrator
Kanahei is a Japanese illustrator who was seventeen years old when she started drawing digital pictures, uploading the creations onto her website and offering them for free down-load. Her website has since attracted a great number of visitors. When she was eighteen, and still a high school student, Kanahei made her professional drawing debut in the fa-mous Japanese teens magazine, SEVENTEEN.
Kanahei has expanded her creations to include wallpapers, 3D computer graphics, and flash animations for mobile phones. Her unique illustrations and manga are very popular in Japan, China and throughout Asian countries.
Licensing
TV TOKYO Communications Corporation (TXCOM) is the merchandising, advertising and animation rights licensing representative of the Kanahei's Small animals series include her masterpiece Piske & Usagi.
Target : men and women between the ages of 16 and 34
E-mail :ovs@txcom.jp